What's New?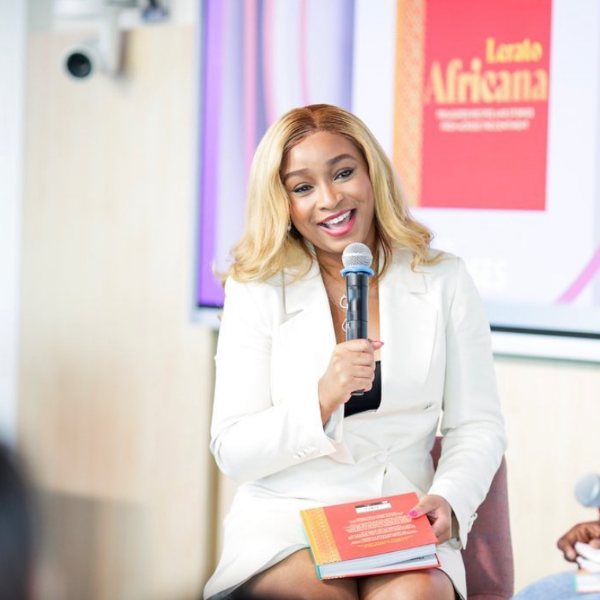 October 2023
Author and chef Lerato Umah-Shaylor was delighted to be welcomed to Meta this week to speak at a meeting of their Cookbook Club. Lerato shared the incredible journey behind her book 'Africana' and delved into her inspirations, her delicious recipes, and the personal stories that fill its pages. As an extra treat, the Meta teams across London were in for a culinary delight. The teams were served dishes from 'Africana' in their staff restaurants across their London sites. From the flavourful Jollof Rice to the Mothered Oxtail Stew and the Crispy Halloumi with Cherry Tomatoes & Red Pepper Sauce, it was a feast to remember!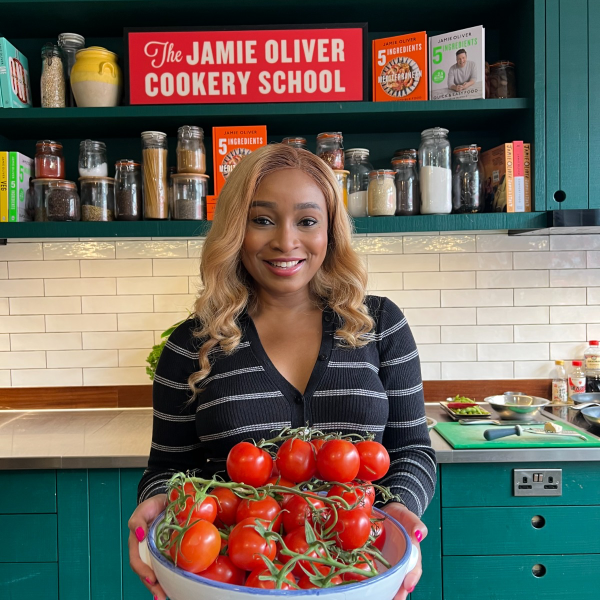 September 2023
Author of 'Africana', Lerato Umah- Shaylor was invited by Jamie Oliver to cook at Jamie Oliver HQ last week! Lerato's jollof recipe was a huge hit with the hardworking teams. If you'd like to learn how to make this dish from the expert herself, Lerato will be hosting a Jollof Masterclass at Jamie Oliver cookery school on 18th October. Head to jamieolivercookeryschool.com to book your place and get ready to spice up your cooking with Lerato's expertise!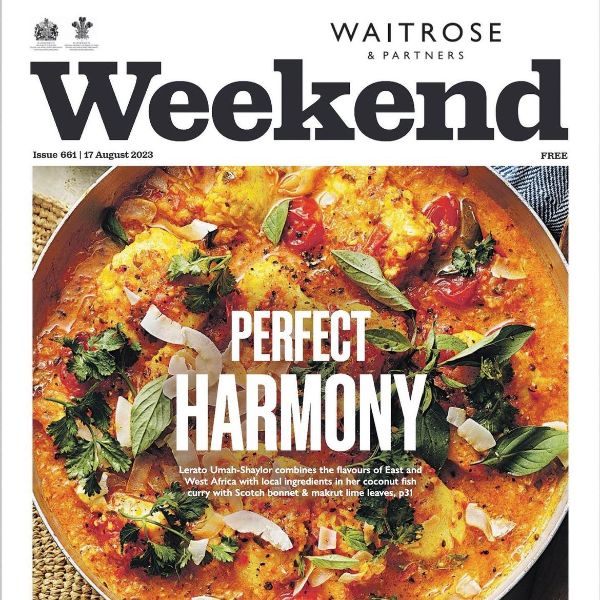 August 2023
Thrilled to see Lerato Umah-Shaylor shine as her mouthwatering Coconut Fish Curry recipe takes centre stage on the cover of Waitrose Weekend magazine! Pick up a copy in Waitrose supermarkets and get ready to be inspired by Lerato's culinary magic. A true taste of Africa making waves! For a full serving of inspiration, make sure to grab a copy of Lerato's sensational book 'AFRICANA' published by HQ.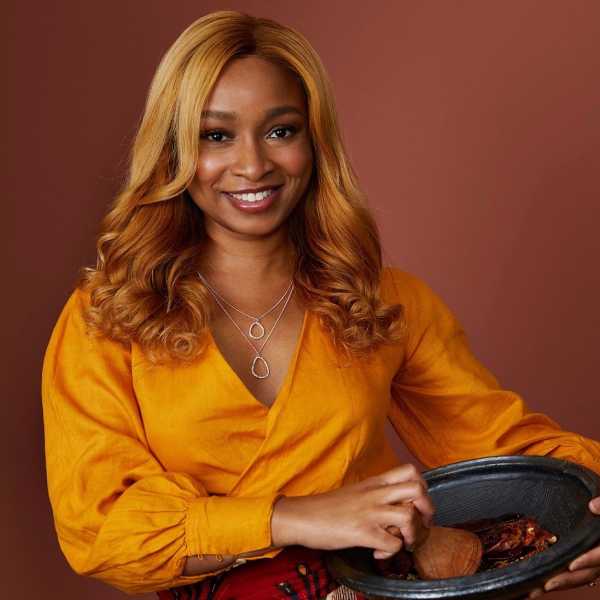 August 2023
Spices sizzling and flavours soaring! We're thrilled to showcase our talented client Lerato Umah Shaylor as she brings her culinary magic to the Jamie Oliver cookery school. Join Lerato for a Jollof Masterclass where culture meets creativity. Get ready to spice up your cooking game with Lerato's expertise!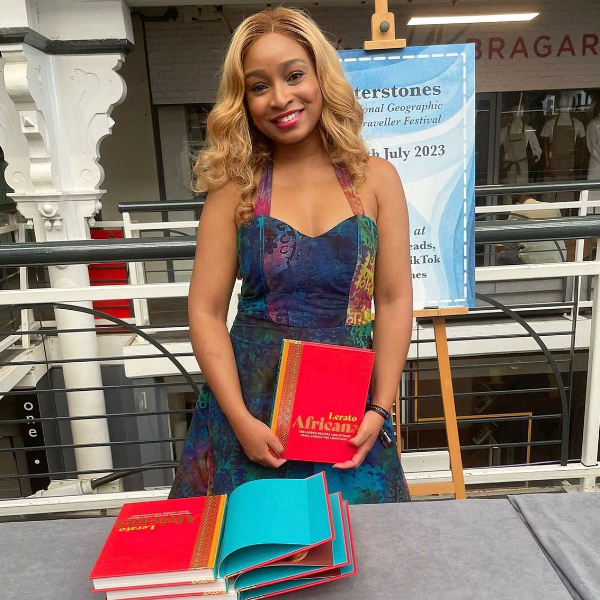 July 2023
Author and cook Lerato Umah- Shaylor brought the treasured recipes and stories of 'AFRICANA' to the National Geographic Travel Food Festival this weekend. Lerato was interviewed by Katrina Ridley in 'Speakers Corner' where she shared her wisdom about African cuisines and offered her expert cookery advice to the audience.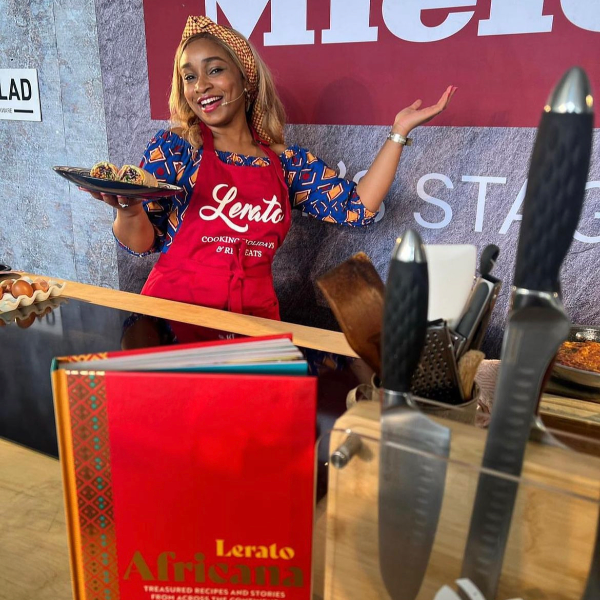 June 2023
This weekend, Pub in the Park Bath was host to a fantastic African-inspired cooking demo from the brilliant Lerato Umah-Shaylor! Author of 'AFRICANA', Lerato delighted the audience with her Ugandan Rolex recipe! Well done Lerato on a fantastic flavour masterclass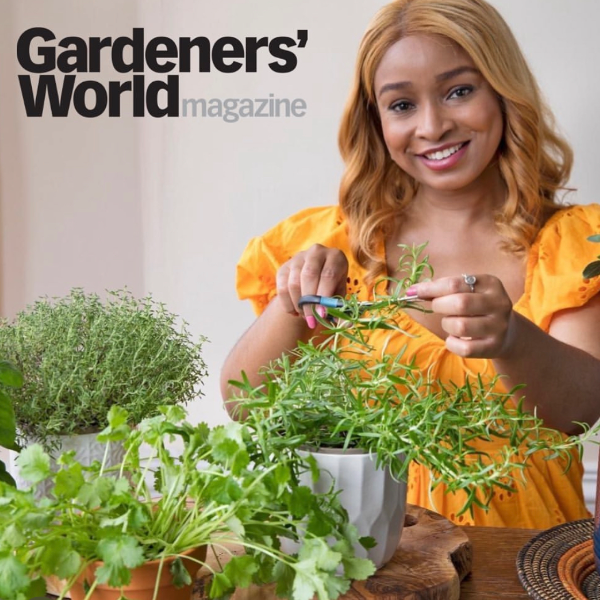 June 2023
Lerato Umah- Shaylor shows us how she uses her green thumb to grow windowsill herbs for Gardeners world magazine! Lerato showcases her passion for fresh produce and how everyone can grow your own fresh herbs, no matter how little outside space you may have! Get your copy now to learn more about growing your own produce to make delicious dishes.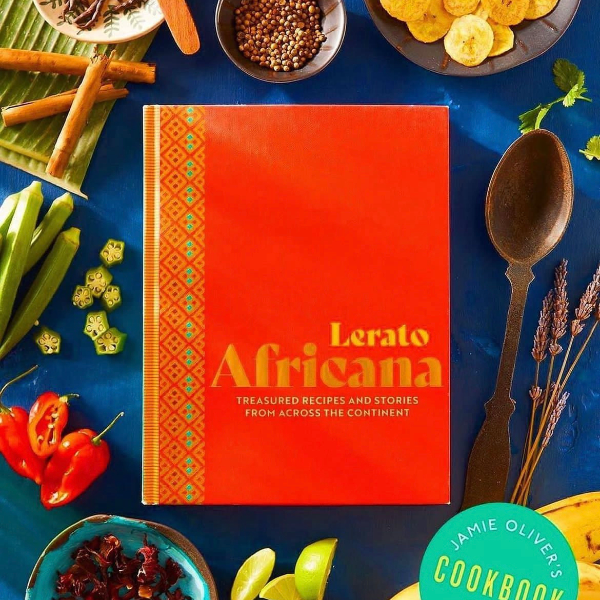 April 2023
Congratulations to Lerato Umah-Shaylor whose book 'AFRICANA' has been selected for Jamie Oliver's 'Cookbook Club book of the month' Cookbook Club members can try out and enjoy some exclusive recipes and an incredible code for 50% off Lerato's book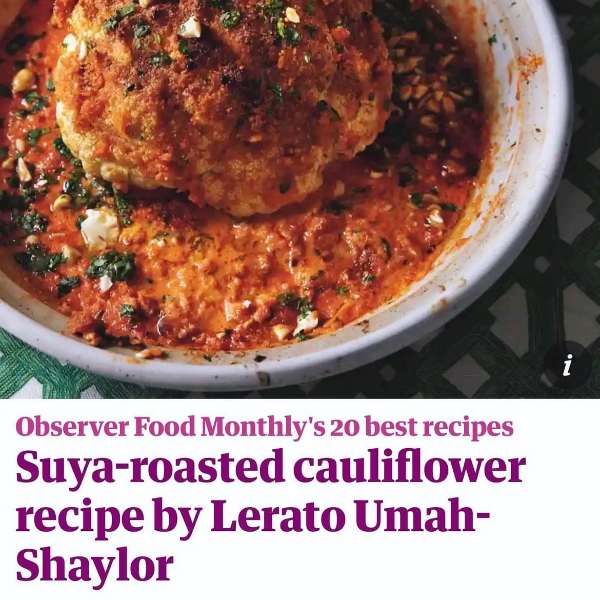 March 2023
The mouth-watering Suya Roasted Cauliflower recipe from Lerato's book 'AFRICANA' has been listed in Observer Magazine monthly '20 Best Sunday Lunch & Dinner Recipes', transform a simple cauliflower into the star of the dinner table, the full recipe is available on theguardian.com.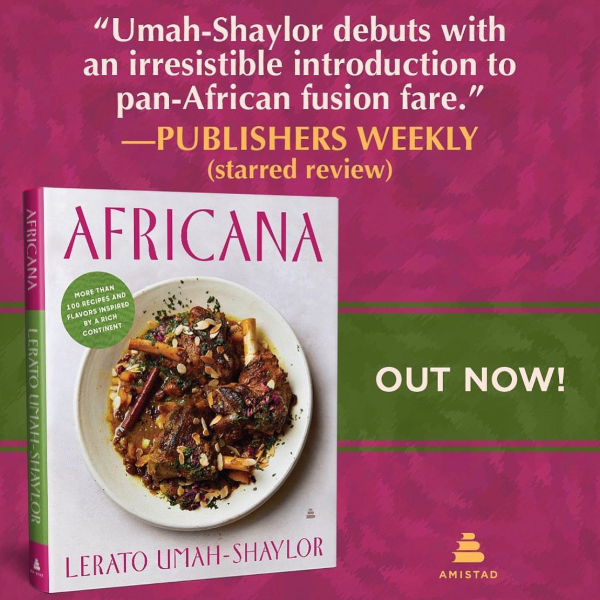 March 2023
AFRICANA by Lerato Umah-Shaylor has been published in the USA! In this book Lerato combines the essence of many traditional recipes from across the continent with a modern twist that celebrates fresh and seasonal cooking.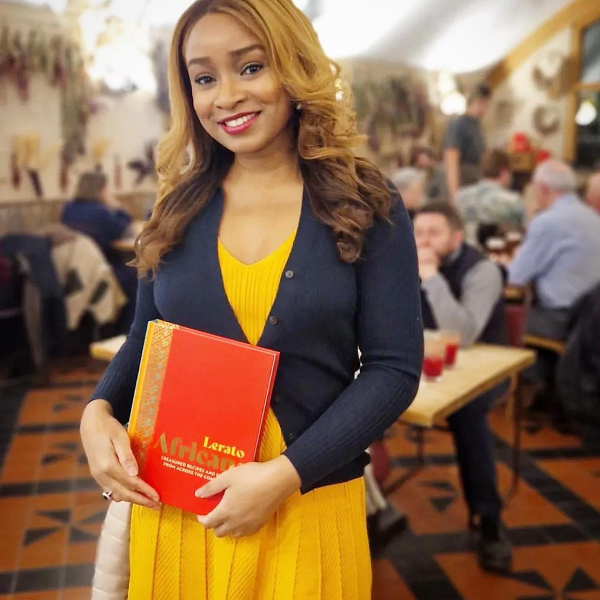 February 2023
Last night Lerato Umah-Shaylor was welcomed to Riverford field kitchen to host a supper club in their beautiful on-site restaurant. Guests were delighted to be served a selection of dishes from her book debut book 'Africana'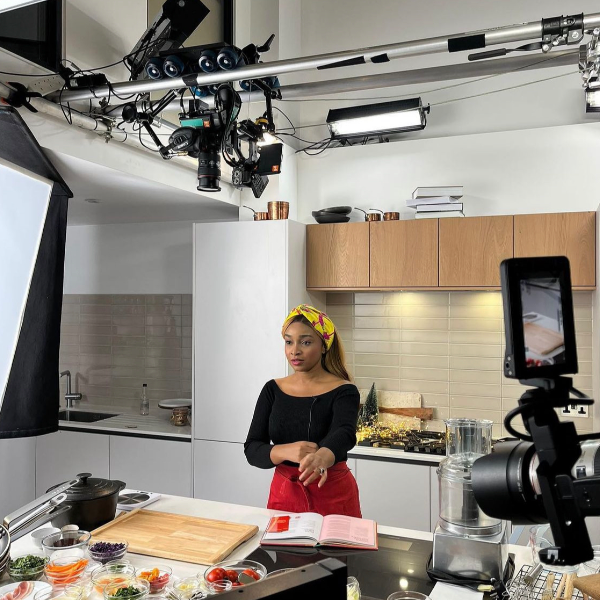 November 2022
Cooking up a feast! Lerato went live on Pinterest uk with Taste Made this week and prepared some stunning dishes from her debut book, 'Africana'.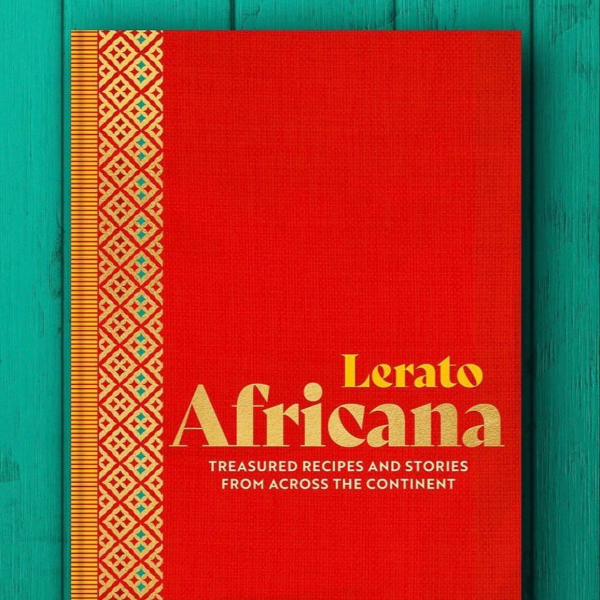 September 2022
Happy publication day Lerato!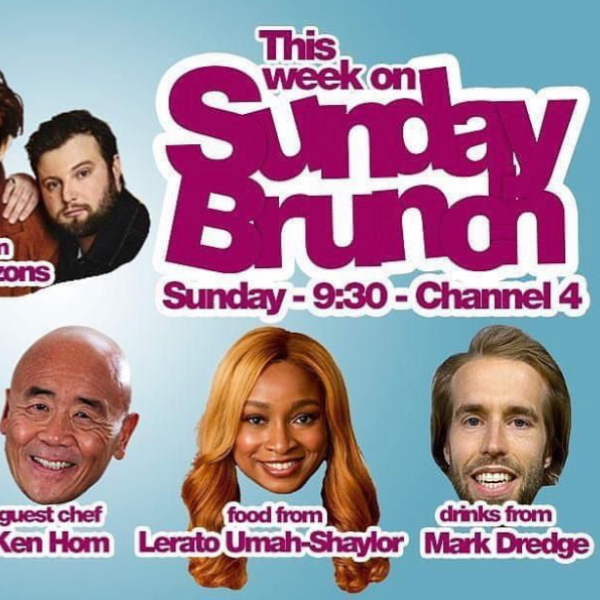 September 2022
Don't forget to watch Lerato on Channel 4 Sunday brunch discussing her book 'Africana' out 29th September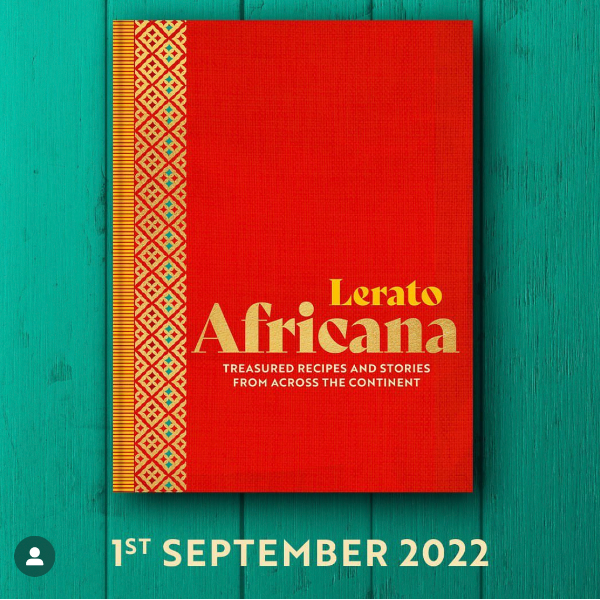 May 2022
We are excited to reveal the cover for Lerato Umah-Shaylor's debut book 'Africana' which will be published 1st September! Pre-order now!