What's New?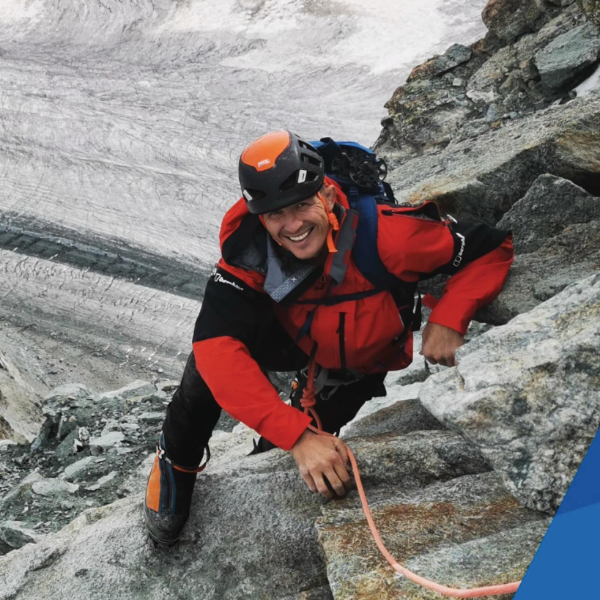 November 2023
Sunday Times Bestseller and mountaineer Ed Jackson was invited to speak as a panellist at this year's Kendal Mountain Festival 2023. The panel was presented by Berghaus and invited three speakers to share their stories of not letting their physical limitations stop them from living their lives to the fullest. Ed's charity Millimeters 2 mountains also hosted a 'Wellness Walk' for attendees of the festival to participate in. Ed uses his platform as a Berghaus ambassador to inspire others to enjoy the great outdoors and shares his advice on how walking outside can promote a positive mindset.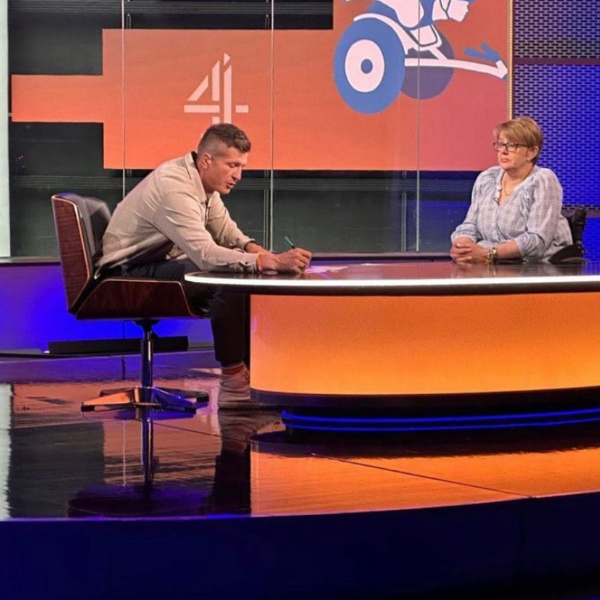 July 2023
This week, broadcaster and best-selling author, Ed Jackson returned to Channel 4 for the World Para-Athletics Championships! Ed was back in the studio this week co-hosting the highlights show with Baroness Tanni Grey-Thompson.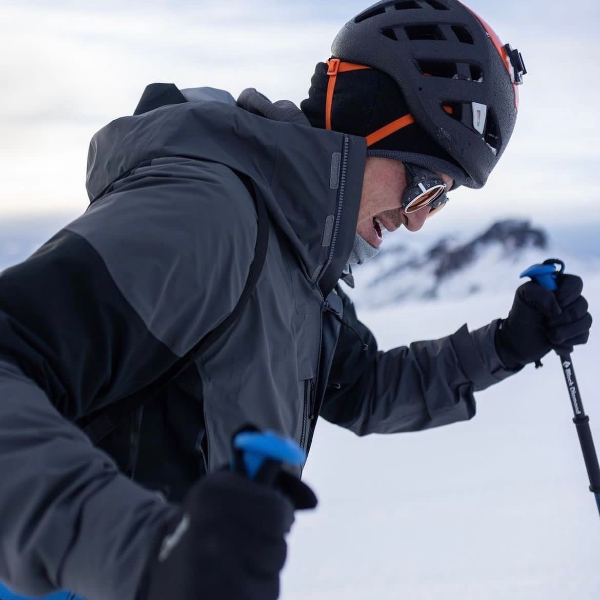 April 2023
We are delighted to announce Ed Jackson's partnership with Nuffield Health! Ed will be working with Nuffield Health throughout 2023 on their Find5 campaign to encourage the nation to find just 5 minutes each day to focus on their physical and mental health. Nuffield Health's Healthier Nation Index survey revealed that three quarters of the population are struggling to reach the NHS recommended 75 minutes of vigorous activity a week. Ed is passionate about keeping active and educating on the benefits for both our physical and emotional wellbeing.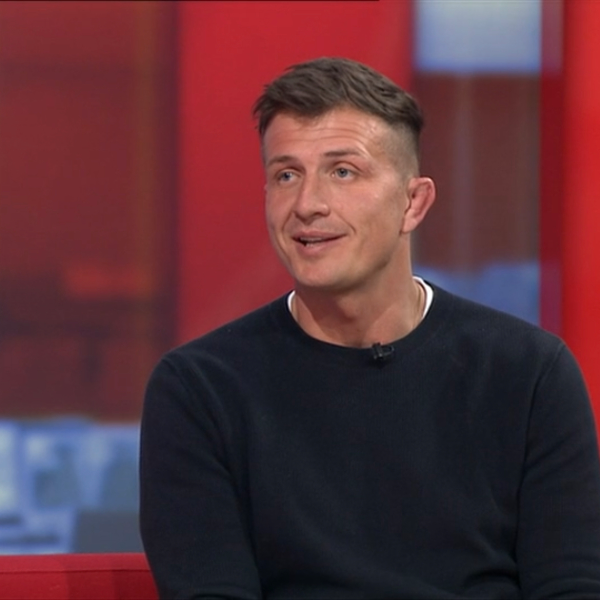 March 2023
Author and adventurer Ed Jackson was on BBC Points West yesterday, discussing plans for his ambitious charity expedition in Iceland. In April, Ed and his team will trek across Vatnajokull, the largest ice cap in Western Europe, to raise money for the Millimetres 2 mountains foundation with the support of his partnership with Berghaus. You can donate and follow their journey on Ed's Instagram or millimetres2mountains.org.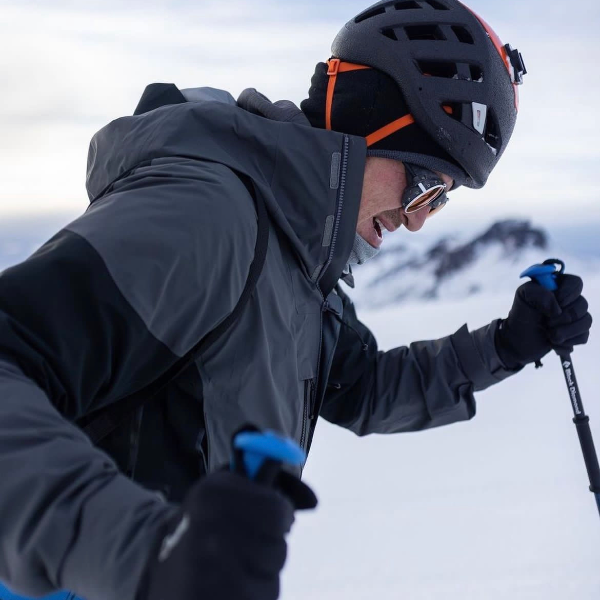 March 2023
The countdown begins to Ed Jackson expedition in Iceland! Ed's talented team will embark on a ground-breaking expedition as they attempt to become the first ever fully disabled team to cross Vatnajokull, the largest ice cap in Western Europe. Ed will ski, drag and push him and his team across 150km of ice to raise funds for the Millimetres 2 Mountains foundation with the support of his partnership with Berghaus, Good luck Ed!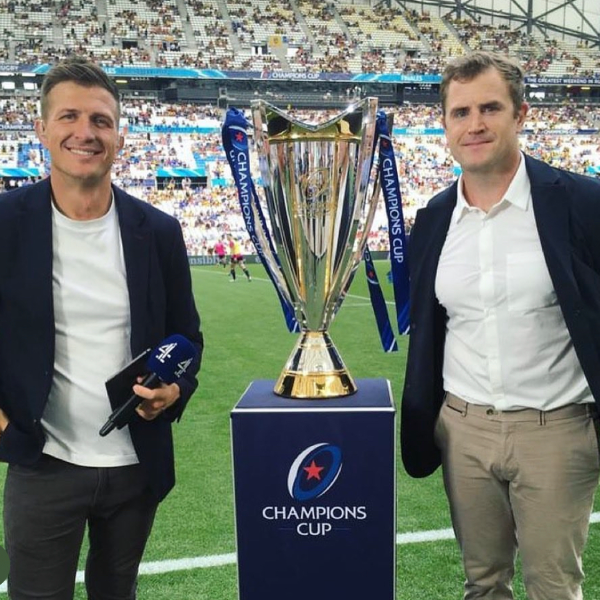 May 2022
Ed Jackson finishing off the Heineken Cup with Channel 4 in Marseille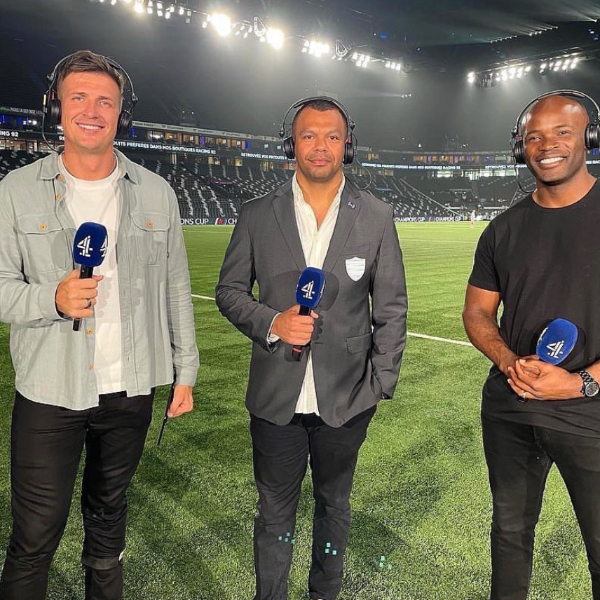 May 2022
Ed Jackson presenting for the Racing 92 V Sale Sharks match for the European rugby champions cup with Channel 4!
February 2022
Ed Jackson will be presenting channel 4 daily highlight coverage of the Winter Paralympics!
December 2021
Ed Jackson hosted the opening round of the European rugby champions cup on Channel4!
August 2021
SUNDAY TIMES BESTSELLER! Congratulations Ed! Ed's debut book 'Lucky' is now a Top 10 Sunday Times Bestseller. We couldn't be prouder!
July 2021
'Lucky' the inspirational story of Ed is out 5th of August. Available to pre order now and all proceeds go to Millimetres 2 Mountains. Congratulations Ed!
July 2021
Super excited to announce Ed will be presenting at the Paralympics on behalf of Channel 4!
May 2021
Make sure you check out the brilliant Ed Jackson's episode on @anytimefitnessuk's new podcast #MakingHealthyHappen - today! 🗣 #BJMTalent #Podcast
April 2021
We are so proud to announce that 'LUCKY' is being published this August and is now available for pre-order. From tragedy to triumph, one step at a time - part autobiography, part personal development, 'LUCKY' is Ed Jackson's story of how he overcame adversity and coped with massive change - and how you can too!
March 2021
Ed Jackson's new podcast 'It's Good to Walk' trailer is here and we are excited - hit subscribe on all leading podcast platforms!
December 2020
This year Ed has raised for charity £52,000 through the Mount Everest stair climb, £23,000 on Walk The Spine, and through a collective effort Millimetres 2 Mountains fundraisers made £20,000 on two Italy climbs which he organised. Along with his charity fundraising he has spent 1-2-1 time visiting and inspiring others with spinal cord injuries. Well done Ed, we can see why you won the BBC West Unsung Hero Award for 2020 - truly inspirational!
August 2020
Ed embarked on 'Walk the Spine' which is a 15 day, 268 mile walk down the spine of England along the Pennine way. This walk is to help raise money for the M2M Foundation.
April-June 2020
After recovering from a severe spinal injury that left him paralysed from the neck down, Ed Jackson has experienced hardship and the power of building resilience. During these uncertain times, Ed is putting this into practice and sharing his journey through the 'Corona Diaries'. Followers are sharing their experiences and offering advice - a community of support is growing with every video Ed shares.
April 2020
Ed has also raised an amazing £50,000 for charity 'Wings for Life' and the NHS. Ed took on the task of climbing his staircase to the tune of 89,056 steps and 2,783 trips up and down the stairs; this meant that the equivalent of Mount Everest had been climbed, which is a staggering 8,848m.